King Tree Service
Professional Arboriculture and Horticulture Service
Our intent is to plan for, establish, and maintain your trees/forests and other natural elements through our professional services. The goal is a healthy (organic) and beautiful environment.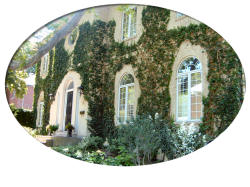 Complete Tree Care
Much more than just tree trimming, pruning and tree removals, we provide Tree/Forest/Horticulture management plans, hazardous tree abatement, effective horticultural practices, diagnosis of problems and pest and disease management.
Tree Removal
Call King Tree Service for tree and shrub removal services. We will evaluate and assess your property and remove trees and shrubs as required.
At King Tree Service we employ state of the art rigging equipment along with precise technical skill to make removing trees and shrubs as inexpensive and hassle free as possible. Removing trees and shrubs sooner rather then later is usually the best course of action.
Tree and Shrub Pruning
Our tree pruning practices enhance a trees natural architecture and bring out each plant's individual beauty and characteristics.
Tree Disease Diagnosis
Tree insects and pathogens occur when a tree is in stress, be it related to lack of water, disturbed root systems or other environmental factors. Insects and disease is a sign that your tree is in poor health.

Our company – King Tree Service
Our attention to detail is the hallmark of our service. Your trees and gardens will be pampered and encouraged to flourish in the green space that surrounds you. We take time to provide clarity and priority to the tasks at hand and are confident you will feel at ease to focus on your landscape goals.
Trust that any work or tree service provided is done so with complete respect for the environment.
Feel secure in knowing your home and loved ones are safer from tree damage.
Serving Cambridge, KW and Hamilton for over 10 years.